Filter by Category
Arts & Crafts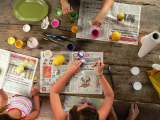 Kids Art LIFE 8017
with Paulette Dunnam

Next available session starts Feb 24, 2023 at 8 am
Painting can be fun! Each class will be something different but will include at least one art project completed and framed. Participants will paint using either watercolors or Quink. The participants will learn about brush strokes and the fun and beauty of art. All necessary supplies provided. Open to all participants grades K-8.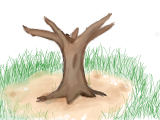 Introduction to Drawing LIFE 8029
with Pamela Hickman

Next available session starts Mar 2, 2023 at 12:30 pm
This introductory drawing course will teach you the basics of shape, form, light, placement, shading and terminology. By the end of the course, students will have completed a composition that will give them the basic knowledge that creates the illusion of 3-Dimensional space on a 1-Dimensional canvas. Students will need to supply their own 8X11 sketch pad.
Jazz Is for Everyone LIFE 8030
with Logan Vanderlaan

Next available session starts Mar 2, 2023 at 6:30 pm
This class is focused on exploring the rich history of jazz music. Students will learn about important musicians and recordings that influenced the development of jazz from the beginning of the 20th century until present day. The goal of this class is to broaden students' perception of jazz through exploring its diverse styles and performance practices.