Filter by Category
Our Classes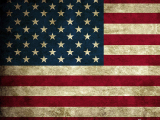 The Foundations of Democracy: From Plato to Madison and Beyond

Next available session starts Mar 13, 2021 at 8:30 am
Enjoy a day of learning and friends. This Learning Is For Everyone Program will delve into the beginnings and evolution of our constitution. Join government teachers Don Morris, Nate Breen, Dick Kean and Erin Freeman for this fun and Informative day. Advance registration is required. Check-in and Coffee social begins at 8:00 am with our first presentation at 9:00 am. Lunch and snacks included in the cost of the class.
Registration Unavailable
1000's of Online Learning Classes
Price not
available
with Ed2 Go
Upgrade your work skills, discover a new talent or chart a career path at your convenience with these online classes offered in partnership with Ed2Go. These courses feature a structured approach to interactive online learning that allows each participant to complete lessons and assignments from the comfort of their home or office at convenient times. Courses range in price from $89-$475. Many of the classes have been approved for 1.5 hours of credit with PTSB. Please contact the board to see if your specific classes have been accepted for your specific teaching endorsement.
CLICK HERE TO VIEW THE COURSE OFFERINGS AND TO REGISTER FOR YOUR CLASS.
Online Registration Unavailable
Chords Are Key Classes
with Chords Are Key
TO REGISTER AND PAY FOR THESE FOR THESE CLASSES PLEASE CLICK HERE TO BE TAKEN TO THE Chords Are Key Website.
Have you ever wanted to learn the piano or guitar but just don't seem to have the time or money for private instruction? Now we have a way for you to get started on this and you won't have to take private lessons to do it! Chords are Key has been offering crash courses on the piano and guitar through colleges and recreation programs nationally for many years, and now their courses are also available online. Each class starts with a 2.5-hour lecture/demonstration on the use of chords followed by a series of online lessons that you can take at your own pace. A weekly online question and answer session with the instructor is also made available to you at no extra charge. Sign up today and you will be playing in no time at all!